St. Louis Funeral Flowers offers a range of appropriate and heartfelt flower arrangements for funeral services, helping you honor and remember your loved ones with beauty and grace.
In a funeral, you need several types of flower arrangements, as well as flowers of different kinds and colors. Here's a quick list of everything you need to know about funeral flowers.
Types of flower arrangements used in a funeral
There are various types of flowers used for funerals that are required for different purposes in a funeral, such as:
Casket spray
A casket spray is a large floral display designed specifically for placing on top of the casket. It can be of different sizes, and casket sprays cover the casket either wholly or partially. Casket sprays include a variety of colors and different types of flowers and greeneries. Now you can order casket sprays in advance by ordering from St. Louis Funeral Flowers and get funeral home delivery at the right time.
Standing spray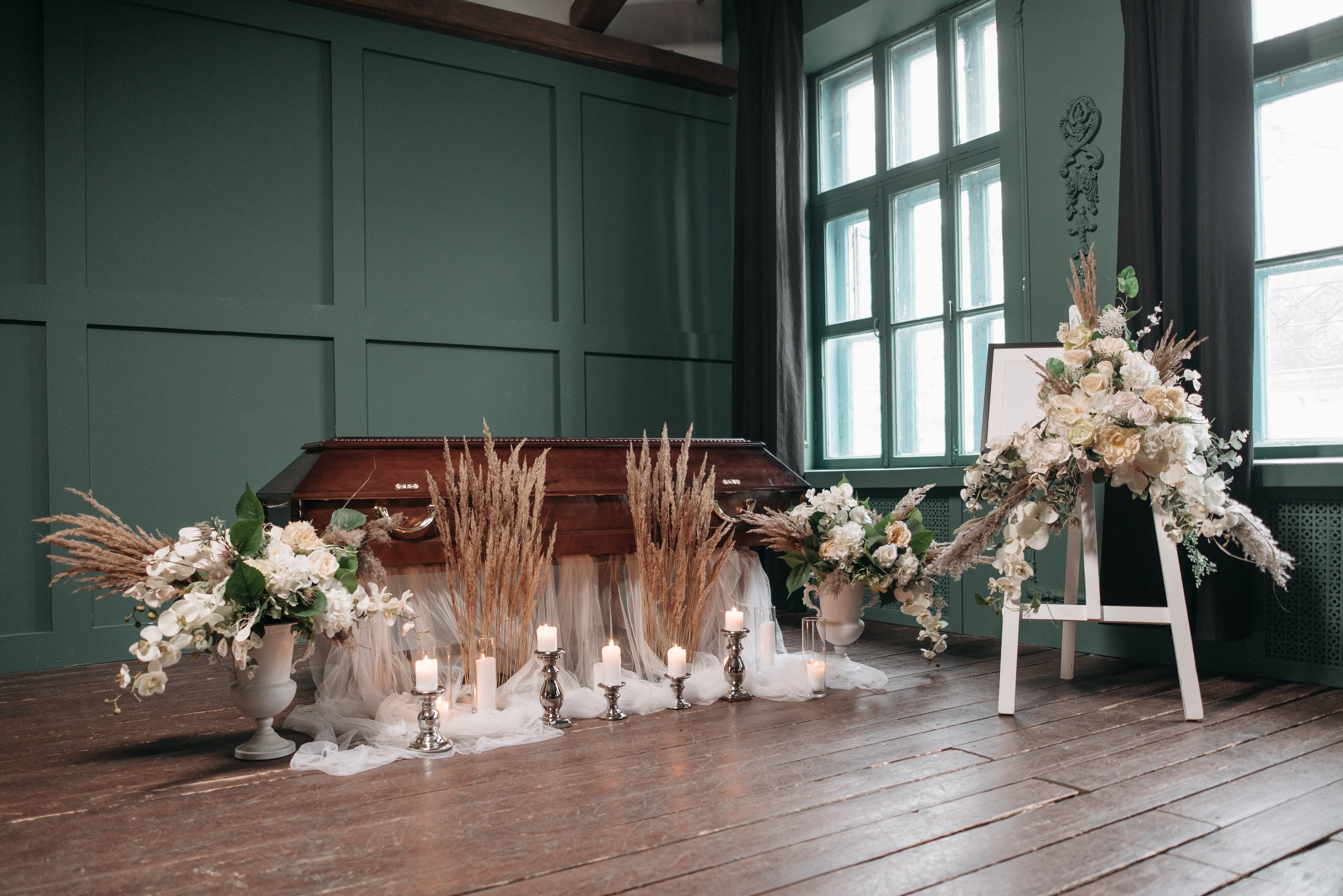 A standing spray is similar to a casket spray, except it is not placed over the casket, rather, it is placed on a standing easel and kept beside the casket or at the front of the hall. They are usually made in a triangular, oval, or fan shape and include different colors of flowers and greenery to create a stunning display.
Wreaths
A wreath is another commonly used floral item at a funeral. It is a circle or ring-shaped floral arrangement that's made of flowers and foliage of different kinds. Funeral wreaths can also be heart-shaped. They are placed near the casket to show respect to the deceased.
Also Read: A Guide to Choosing Funeral Flowers
Floral crosses
A floral cross is another important religious symbol in a funeral. There is typically a sturdy framework made in the shape of a cross, which is then adorned with beautiful flowers and greenery. The floral cross is a symbol of faith and respect. It can be of many different sizes and colors.
Floral bouquets
Floral bouquets are a normal collection of flowers that we present as gifts to the family of the deceased. Flower bouquets are also presented in vases and used for decorating the funeral home. Flower bouquets are presented in the funeral because flowers have the ability to add positive vibes to the environment and cheer someone up when they are down. They are also used as sympathy flowers in St. Louis as well as other cities.
In short, these are the types of flower arrangements that are needed for a funeral. Other than them, you can also use garlands, floral installations, centerpieces, and other decorative flower arrangements.
Popular funeral flowers
Although, technically you can use any flower for funerals, there are some flowers better suitable than the others. They are considered the best flowers for funerals because they have certain symbolisms and cultural beliefs associated with them. For example, white flowers like carnations and daisies are considered to be the symbol of peace, calmness, and spirituality. While chrysanthemums are closely associated with death, and new beginnings. Blue flowers such as hydrangea and iris are used for showing respect to a special person like a war hero or veteran, while purple is the color of royalty and aristocracy. All these flowers are used for different purposes and for different people.
Looking for funeral flowers in St. Louis MO? Try the St. Louis Funeral Flowers online store now!